Trump returns to Phoenix for re-election rally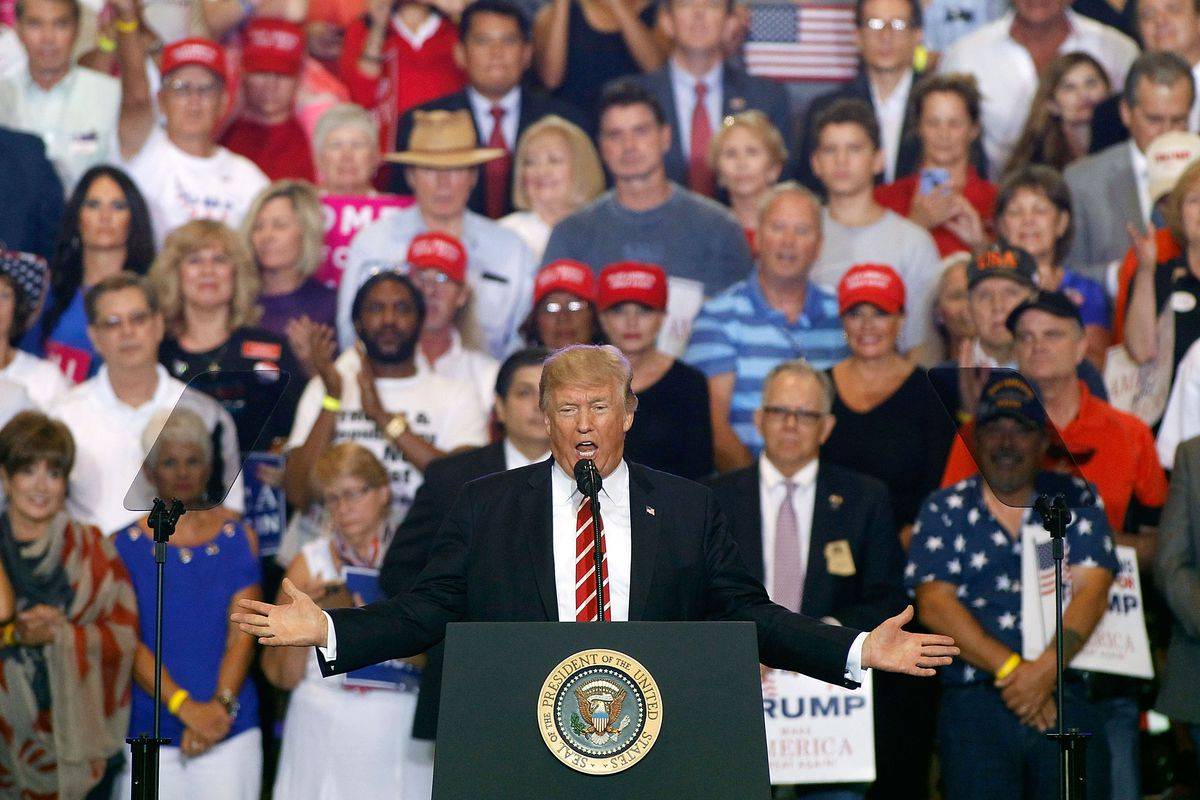 1826 W McDowell Rd.Arizona Veterans Memorial ColiseumPhoenix, AZ 85007

When President Trump returns to Phoenix today, he'll be riding high after an acquittal in the Senate impeachment trial and new poll numbers suggesting the strongest approval ratings of his presidency.

The conventional wisdom says this is the first of many Trump rallies this year as Arizona appears to be a crucial swing state that could determine if he is a one-term or two-term president.

Historically, Arizona has been a solid Republican state, with voter turnout for every GOP presidential candidate but one since 1952. But with changing demographics and continued population growth, the GOP can no longer take the state for granted.

In 2016, Trump carried the Grand Canyon State by 3.5 percent over his Democratic challenger Hillary Clinton. Two years later, the voters elected Kyrsten Sinema and sent the first Democrat from Arizona to the U.S. Senate in 30 years.

So when Trump takes the stage for his "Keep America Great" rally on February 19, he will be rallying supporters to keep his job and keep control of the Republican led-Senate.

Republican political consultant Marcus Dell'Artino said he expects Trump to talk about McSally at the rally and spend a lot of political capital on Arizona Sen. Martha McSally, a race the GOP is counting on.

"Keeping control of the Senate for the Republicans is a critical step in this election cycle," Dell'Artino said Saturday. "Arizona is one of two states that are crucially important in keeping that majority in the U.S. Senate."

McSally is expected to face a well-funded Democratic challenger, Mark Kelly, in the General Election this November. The Senate race is expected to be tight. Depending on who the Democrats nominate for President, Trump's campaign is expecting a close race here.

So, for the president, keeping America great could all hinge on Arizona, giving him four more years in the White House as well as a GOP Senate to back up his legislative agenda.