Trump abandons effort to add citizenship question to census
10% OFF ENTIRE ORDER - USE CODE: NEWS10

The Trump administration is dropping its efforts to include a citizenship question on the 2020 census, President Donald Trump will announce Thursday, a senior administration official confirmed. Instead, he is expected to direct his administration to obtain citizenship data through other means.
The move caps more than a week of conflicting messages from the White House over how it would proceed on the issue following a Supreme Court ruling that blocked the Trump administration from including a citizenship question on the decennial questionnaire.

As recently as Thursday morning, Trump had been expected to take executive action directing his officials to add the question to the census, a step that would have come just days after the Justice Department said it would abide by the Supreme Court ruling barring the question.
Original story:
President Donald Trump is expected to announce on Thursday afternoon an executive action related to his efforts to add a question about citizenship to the census, but it's unclear exactly what shift he'll make on the controversial push.
Trump has been frustrated by the administration's legal hurdles to add a question on the census, and his administration is already printing census questionnaires without the inquiry.
"It doesn't matter what they do, I'm sure it will get litigated," Senate Majority Whip John Thune (R-S.D.) said. "And that's why I've said all along that I have no problem, that question on there is perfectly appropriate. They need to figure out a legal way to do it."
In a tweet, Trump announced that he would hold a previously unscheduled news conference Thursday afternoon to discuss his latest efforts at including the citizenship question as part of the census.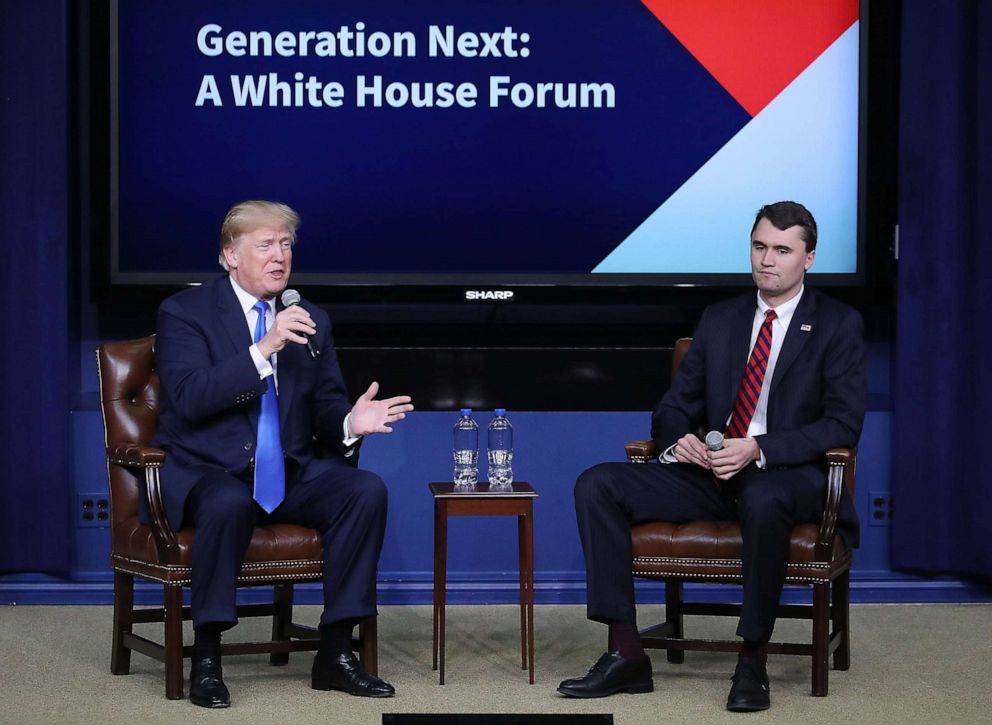 "The White House will be hosting a very big and very important Social Media Summit today," Trump tweeted. "Would I have become President without Social Media? Yes (probably)! At its conclusion, we will all go to the beautiful Rose Garden for a News Conference on the Census and Citizenship."
Trump told reporters last week that he was considering an executive order. "It's one of the ways," he said. "We have four or five ways we can do it. It's one of the ways and we're thinking about doing it very seriously."

The Supreme Court ruled in late June against Trump's efforts to include the citizenship question, saying the administration's stated rationale — to better protect minority voting rights — "seems to have been contrived" and was less an "explanation" than a "distraction."
The high court's decision sent the legal battle back to the lower courts, where three federal judges, have blocked the attempt to add the question. Opponents argue that asking about citizenship will depress responses in immigrant communities, which in turn could diminish political power and jeopardize federal funding.
In practical terms, whether Trump succeeds in his drive to add the citizenship inquiry may be less an abstract legal question and more an issue of satisfying one man: Chief Justice John Roberts. He sided with the court's liberals to deep-six the last attempt and appears to be the only member of the court any new effort by the administration would have a chance of winning over.

Former federal judge Michael Luttig, whose views have been guiding the administration's thinking, said Thursday that he believes Trump would be on sound legal footing with an executive action.
"If the president were to do an executive order directing that the citizenship question be added to the 2020 census, relying for that executive order on his full Article II powers as the president of the United States, then … that would more than satisfy the Supreme Court which has wanted nothing more than a rational justification for the question," Luttig said.
The idea of using executive action to force the issue of a citizenship question first publicly emerged in late June in a Washington Post column by conservative talk radio host Hugh Hewitt, who quoted Luttig's legal rationale.
However, civil rights groups, states and cities opposed to adding the question have already signaled that they will argue that any renewed attempt to add the question is tainted by the prior process.
Opponents say that the decision announced in March 2018 by Commerce Secretary Wilbur Ross was actually intended to boost Republicans politically and to undercut Latino representation.
At least one of the three federal judges who ruled against the prior decision has indicated that he sees that earlier action by Ross, and the reasons for it, as relevant to any similar step the administration would take on the controversial question.
Original content can be located at POLITICO